OLD COLLEAGUE IN
AUSTRALIA DAY HONOUR LIST
Old Colleague and founder of the Sydney Convicts Andrew "Fuzz " Purchas has been awarded the Order of Australia Medal in this years Australia Day awards. A big congratulation to "Fuzz" from all Colleagues. It is worthy recognition for his commitment and service to rugby locally and internationally, Andrew has been the driving force especially in Australia repelling homophobia in all sports, his efforts spanning more than a decade have given "gay" rugby and inclusiveness in sport a new level of prominence it deserves.
I remember Andrew bravely "coming out" mid season while playing Burke Cup for the Colleagues in the late 1980's. (Andrew played both Kentwell and Burke Cups and over 100 games for the Colleagues) It was symbolic of things to come that nothing changed that season for the team and for "Fuzz". We went on to play typical Blue Giant hard rugby and Andrew was always in the thick of things (including having to push behind me in many dominating scrums!!).
Andrew "Fuzz" Purchas, a great Colleague, a great Sydney convict and a great Australian!
VALE BARRY McFADZEAN
Sad to convey the news of the passing of Old Colleague Barry McFADZEAN earlier this month. Barry died peacefully aged 72 after many years battling Alzheimers/dementia. He had been in a care facility in Canberra for the last few years. Our thoughts are with his family at this time
Barry played in the late 60's up to about the mid 70's, By all accounts Barry was a very good breakaway who came to the Club after playing 1st grade across the creek at the East Beasts. He played in the premiership winning Kentwell side of 1970, and at that time was known as the fittest player in the club.
Barry will be remembered as one of the nicest and most genuine blokes you would ever meet, Old Colleagues of that era say never a bad word could ever be said about him. (Pictured middle row seated second from your left 1970's Kentwell Premiership team)
Old Colleagues Mike Fitzgerald and Mike Clifford represented the club at the service for Barry which was well attended indicative of his well liked personality.            R.I.P Barry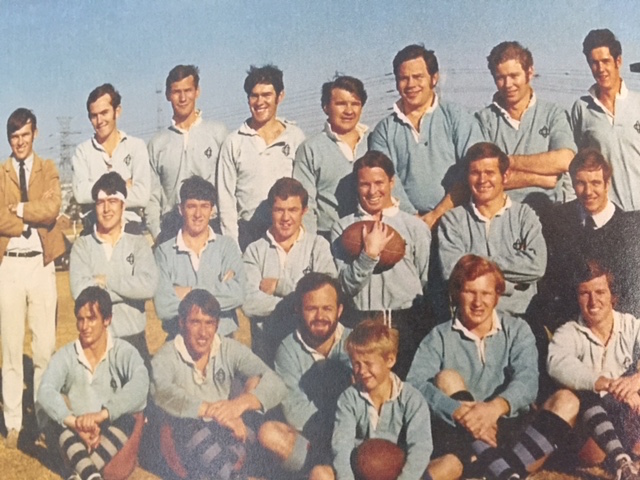 DIARY DATES
BONDI 10'S (this week)
Friday 3rd February The 14th annual Bondi Tens charity tournament returns in a new one day "party in the park" format. Rugby, live music, BBQ and refreshments from 12.30 to dark. A great way to kick start the weekend!
SEASON STARTS
First games against old foe Drummoyne at Drummoyne on the 22nd April. Training has started in ernest at Blue Giant Park.
LONG LUNCH
Lock this date away Friday 28th April Tattersalls (Doltone House). One of the best days of the year, contact your table captain and get ready for another memorable afternoon.
…………………..
MERCHANDISE
Plenty of merchandise at http://www.colleaguesrugby.com.au/merchandise
Order on line – merchandise- will be mailed next day after payment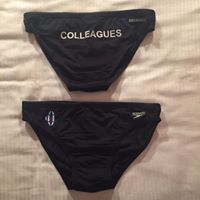 Go the Colleagues
Boothie