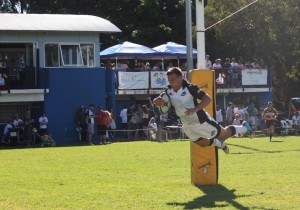 Welcome to the best Rugby Club in the world.
Woollahra Colleagues Rugby Club has a rich tapestry of success and legends. We are one of the largest and most prominent rugby Clubs in Suburban Rugby with 6 rugby Teams, an U21s Colts Team, a cricket Team as well as hosting the infamous Bondi Tens.
The Colleagues Club is large and one that celebrates victories large on AND off the field. Our Ladies Days are second to none. All are welcome down to Colleagues. If you like rugby, beer and women then you will fit into the Colleagues club culture perfectly.
Home Ground: Blue Giant Stadium – Woollahra Oval #2, Rose Bay.
Competition: 1st Division, NSW Suburban Rugby Union
Season length: April to September.
Training: Tuesday nights (Fitness+Skills orientated – Optional) and Thursday nights (Team Focus – Required)
Training Time: 6:45pm – 8:30pm
Pre season Training: Bondi Beach
Club Drinking Hole: Woollahra Hotel
New Player Contact: Club Coach, Benny Waters: 0411 462 378
Registration
1. Create a My Rugby profile at www.rugby.com.au
2. Send an email to secretary@colleaguesrugby.com.au with your:
My Rugby ID;
Preferred position;
Occupation;
if paying by Credit Card – details (number & Exp)
3. Make sure you sign the Insurance Form (prior to taking the field for coverage under the policy)
4. Pay your subs on the Registration page
Have a great time playing for the Blue Giants!!